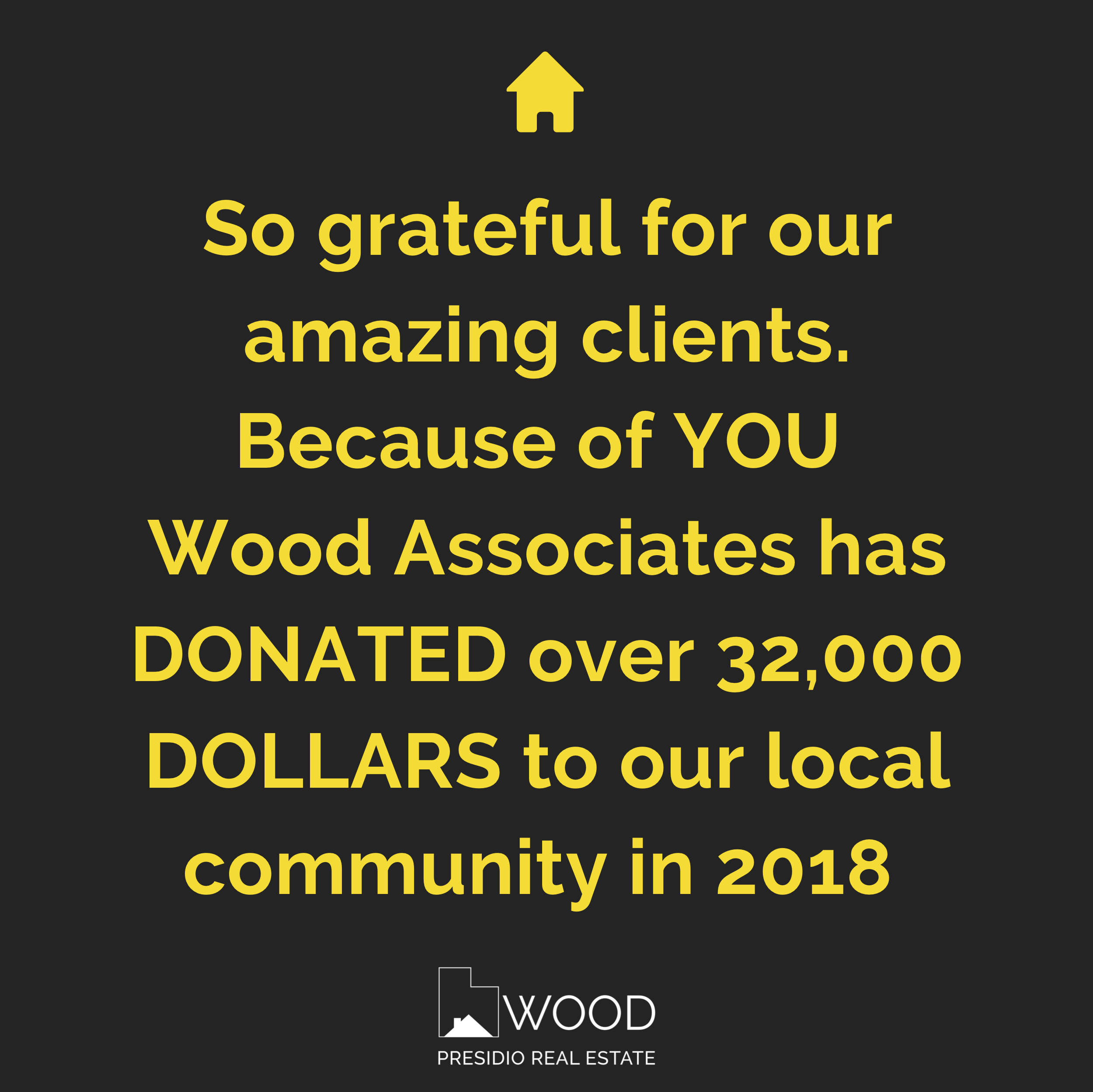 My heart is so full doing what I love and giving back. I can't believe I get to call living my passion, work.
In 2018 Wood Associates has DONATED $32,000 to our local community.
Money that would normally go in another agents pocket we donate to our local community, on EVERY purchase!
Call Dallas or Chris Wood (435) 773-7552 to learn more.
If you are part of a local charity and know a donor in the market to buy a new home, send them our way and we'll make sure that donation goes to your charity!