I just love sharing these delicious recipes with you! They are all featured in my complimentary bi-monthly, stunningly fabulous magazine, seriously I am obsessed with this magazine! Let me know and I'll make sure you get your hands on every issue.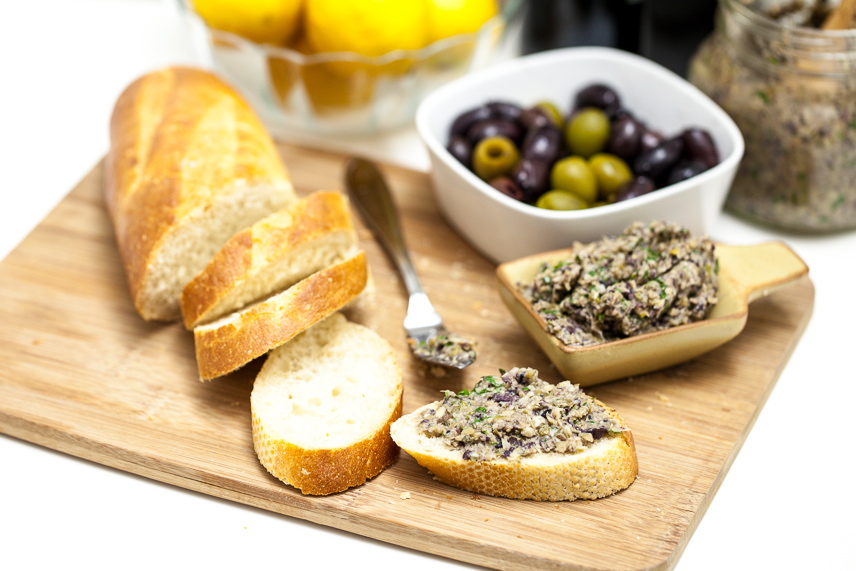 Lemon Artichoke & Olive Tapenade
Serves 8-12
Ingredients:

1 (14-ounce) can artichoke hearts

½ roasted red pepper

Zest and juice of 1 lemon

¾ cup pitted Kalamata olives

¼ cup olive oil

2 teaspoons finely chopped garlic

2 tablespoons chopped fresh parsley

1 tablespoon chopped fresh basil

¼ teaspoon crushed red pepper flakes

Salt and pepper to taste

Crostini, crackers, or mini flatbread

Place the artichoke hearts, roasted red pepper, zest and juice of 1 lemon, olives, olive oil, garlic, parsley, basil, and crushed red pepper flakes into the bowl of a food processor. Pulse just until the ingredients are nicely combined.

Season to taste with salt and pepper. This can be prepared a day ahead and held in the refrigerator.

Serve with crostini, crackers, or mini flatbread. This is also delicious on sandwiches.
(Click above for the full menu with printable recipes)
When the crisp winter air transitions to the sweet spring breezes, I find myself yearning to be outdoors. I dream of picnics filled with fresh and exciting portable dishes that celebrate the seasonal changes. I love to imagine spreading a cozy blanket on a sea of spring grass and topping it with delectable dishes of food. Of course, potato salad is a must along with a jazzy rendition of deviled eggs. Who can resist those classics? I also like to include new favorites like stuffed roasted peppers and a boozy fruit salad for dessert. The main event is a BLT club with a lip-smacking good herby aioli—which takes this classic sandwich to an entirely new level of tasty. So grab a cozy blanket and your favorite beverages, and load up the picnic basket with these fresh and delicious recipes for your next fun-filled outdoor dining experience.